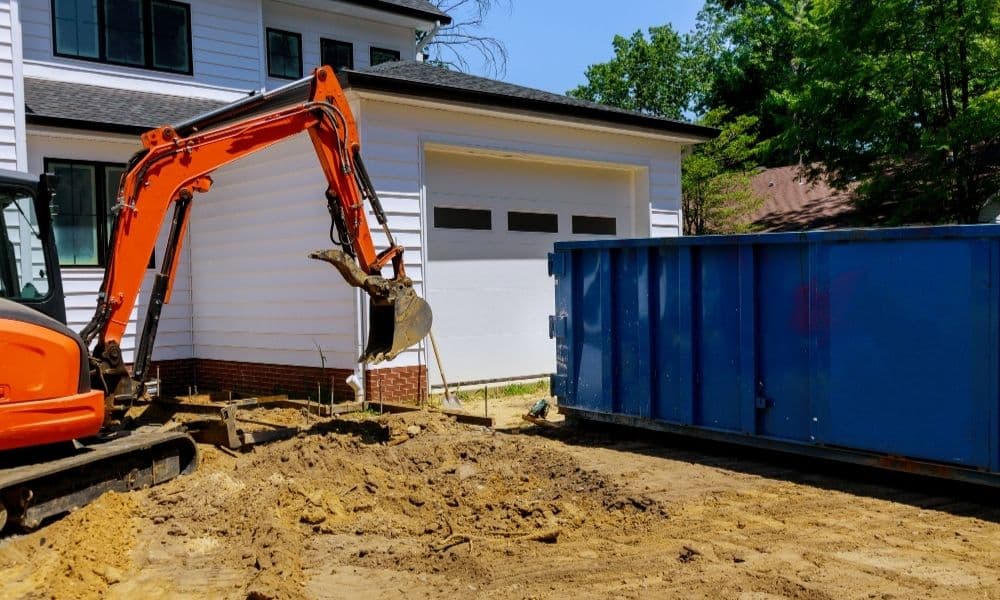 When you have too much junk, it's time to start clearing. Cleaning up a property or renovating is a lot of fun, but both projects generate waste that has to go somewhere. Fortunately, getting rid of what you don't need is simple with a mini dumpster. Deciding what size mini dumpster you need is the only hard part!
What Is a Mini Dumpster?
There are a few types of dumpsters. Standard dumpsters refer to the large metal bins found outside commercial buildings. Mini dumpsters are similar but typically lack any coverings or wheels. Instead, a truck deposits the dumpster on your driveway and returns at a scheduled time to retrieve it. Mini dumpsters are the everyday solution to clearing large amounts of waste for households that otherwise only have access to ordinary disposal systems.
They are a convenient way to clear out trash, debris, and even just unwanted items such as old appliances. Most importantly, despite the name, they aren't small by any measure. Mini dumpsters will help you take care of any almost size mess. Simply chuck it in the dumpster, and we'll haul it away.
What Can I Put in the Dumpster?
Almost anything can go in these dumpsters. That includes construction waste such as drywall, insulation, wood, and other unusable trash. Ordinary garbage can go in, too, as well as most everyday items. Dumpsters are often used to clean out a warehouse, abandoned storage, or estates. Furniture and everyday clutter is accepted by most trash removal companies, including Junk Man. Aside from this, we also accept appliances, metal, and paper.
Which Is Right for You?
Our dumpsters are all made for heavy or light materials, so that's one detail you won't have to worry about. We carry three sizes of rigid dumpsters, all ready to go. They're four-yard, ten-yard, and fifteen-yard dumpsters, and we offer one-week rentals for all three. Our four-yard models are low to the ground, making them ideal for construction supplies and well as hauling dirt, rocks, and more.
This size is also great for small home cleanouts. The ten-yard model is large enough for household appliances and medium-sized homes. Our final and largest size will cover any house cleanout, plus it can easily manage debris and appliances. What size mini dumpster you need depends on the size of the job you're doing.
Whatever cleanup project you're doing, we're right there with you. Reach out to our team about your next mini bin rental service in Las Vegas. We have staff available seven days a week to answer your questions.