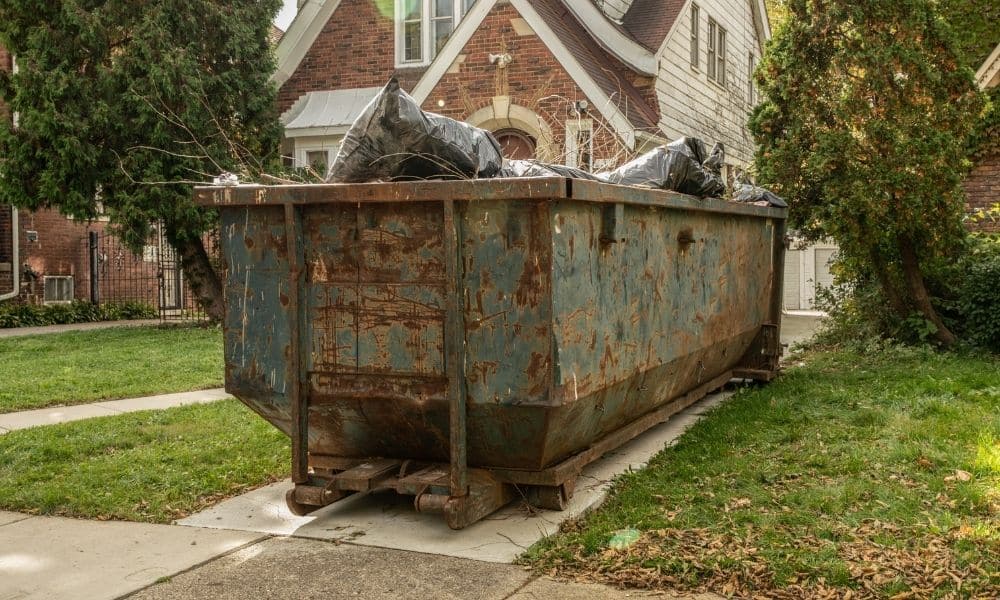 No matter what kind of trash you're throwing out, it's imperative to do so with safety in mind. Yard waste, disused fencing, even bags of standard household garbage— you must dispose of all of it properly. Dumpsters are common receptacles for dropping off the trash because of their size. You may not realize that there's a right way to go about it, though. Knowledge of how to properly and safely fill a dumpster is an essential skill for anyone looking to toss their junk.
Break It Down
You may already be doing this with your disused cardboard boxes by tearing the tape off and flattening them out. Break down big and bulky items (like old fencing) and other junk if you can. Make it easy to load them into the bin.
Fill Smart
Just like filling your bags at the grocery store, put the heaviest items at the bottom. Broken asphalt pieces and old furniture pose a serious safety hazard if you stack them on the top. Take care not to overfill, too! Be strategic when filling the dumpster and make use of all available space.
Know What You're Tossing
Make sure you're not throwing any toxic or hazardous materials in the dumpster. Don't place tires, appliances, and fluorescent lightbulbs in it either.
Be Conscious of Safety
Keep pets and young children at a safe distance while disposing of big and bulky junk. Wear gloves, too. If there's any broken glass around, put them in a container of their own and dispose of them with your regular household waste.
Choose Convenience
You could take a few trips to the dump, hauling carloads of waste—or you could bring the dump to you! JunkMan offers a convenient mini bin rental service in Las Vegas and the surrounding areas, with same-day service available. Make trash day that much easier!
When you're cleaning up after a big project, it's important to dispose of all the trash in a quick, efficient, and safe manner. Now that you know how to properly and safely fill a dumpster, it'll be a breeze. And with JunkMan on your side, there's no need to stress about trash day. We've got you covered!