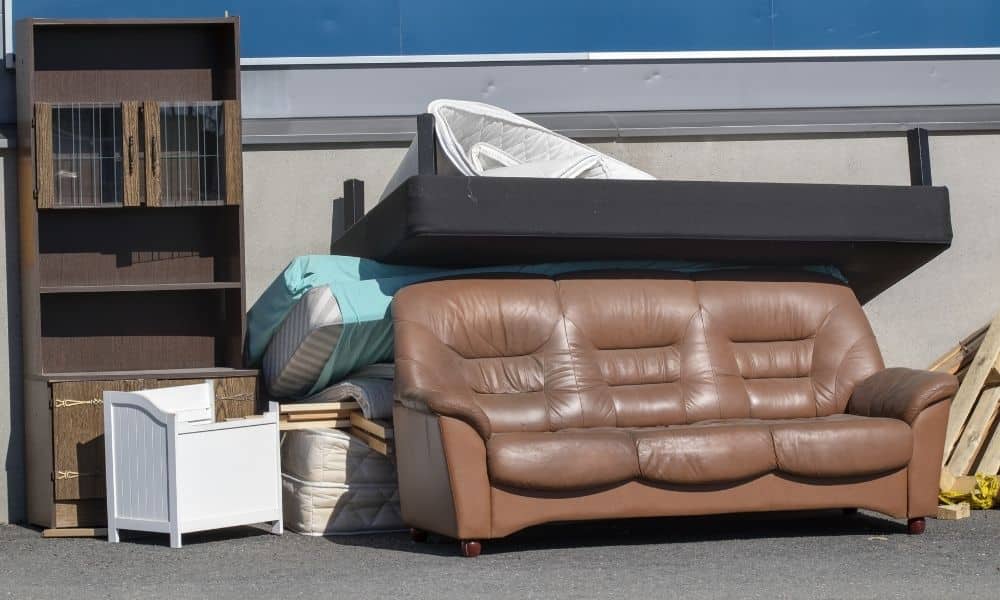 As you renovate and redecorate your space, you may accumulate a big pile of trash. Prioritize your post-project cleaning by learning the best types of junk to get rid of before the fall season. Junk Man will make throwing out your trash easy!
Yard Waste
Rake up the leaves and survey your backyard for fallen branches, but stay mindful of the rest of your yard, too. Throw out any hoses or kiddie pools that developed leaks over the summer. Look at your grill, your gardening tools, and anything else that will stay outside through the winter. If any of it is broken, rusted, or otherwise unusable, throw it out now instead of waiting until spring.
Broken Furniture
If you have any pieces of broken furniture, whether indoors or outdoors, throw them out while the weather's still warm! Junk Man is the premier provider of junk hauling in Las Vegas and can make easy work out of taking away large and unwieldy furniture.
Project Leftovers
Maybe you had new kitchen cabinets installed this summer—and now you've got remnants of the old cabinets sitting in your garage. You'll need help hauling those away, and that's where Junk Man comes in. You should toss old cabinetry, drywall, sheetrock, and other bulky bits and pieces from the renovation process.
Summer Items
As mentioned above, you should get rid of any kiddie pools or floaties with leaks in them. You can store tiki torches if they're in good condition, but if you've left them out in the rain too many times, discard them.
If you're looking for the best junk hauling in Las Vegas, look no further than Junk Man. As you do your summer cleaning, look for junk that you don't want following you into the fall. These are just a few of the best types of junk to get rid of before the fall season, but you know your junk better than anyone. Throw out all your awkward and unwieldy trash now to enjoy a tidy fall season.