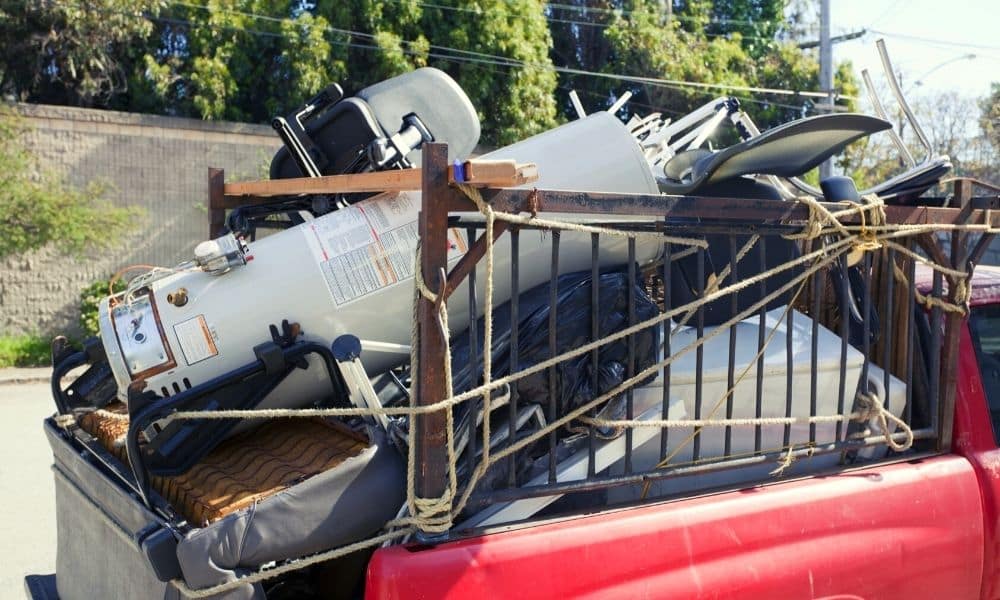 Nobody likes a pile of garbage in their living space. When you want to get rid of it as soon as possible, it feels easy to dump it all on the curb. Think before you do so, though! You shouldn't throw away some types of junk into your regular garbage. Learn the difference between using a dumpster vs. hiring a junk removal service by looking at these points.
Toss: Household Waste
Think of all the things you usually toss in a trash can. Food waste, used sanitary cloths, broken tchotchkes—all of that can keep going in your regular trash can. If you're drowning in trash bags and just need help getting rid of them, JunkMan can aid with their disposal.
Haul Away: Batteries
Where do lithium-ion batteries, rechargeable batteries, and car batteries go? Not in your garbage can, that's for sure. Many home improvement stores and auto parts specialists have drop boxes, but you don't need to make all those trips yourself. JunkMan provides junk hauling in Las Vegas and can take all your old batteries in one fell swoop. We'll dispose of them properly so that you don't have a hard time.
Toss: Yard Waste
Most home improvement stores sell yard waste bags. They're convenient for minor garden readjustments. When you spend your weekend pulling weeds and clearing twigs and branches from the lawn, toss the debris in a yard waste bag. Those can go on the curb along with your garbage.
Haul Away: Tires
Whole tires are banned from landfills, as tire fires are no joke. Luckily, entire facilities exist to handle tire recycling, and a professional junk removal service will know who to call. When you have heavy-duty trash to get rid of, a junk hauling service is your best resource. JunkMan will do the sorting and recycling for you. Save those old tires for the professionals to haul away instead of doing it yourself.
Toss: Small Furniture
If you've upgraded your living room and have a few chairs you no longer want, put them on the curb. Small tables and bookshelves are easy to leave out with your regular garbage. The truck can pick them up. A budget-conscious neighbor may even snap up those pieces!
Haul Away: Large Furniture
Old sofas and mattresses are difficult for the city to pick up with the rest of your trash. JunkMan is familiar with taking away the big stuff. You provide the junk, and we'll provide the wheels to haul it off.
Before you toss all your garbage on the curb, think efficiently. Now that you know when to use a dumpster vs. hire a junk removal service, you should call JunkMan for professional hauling. We're ready to assist you seven days a week.