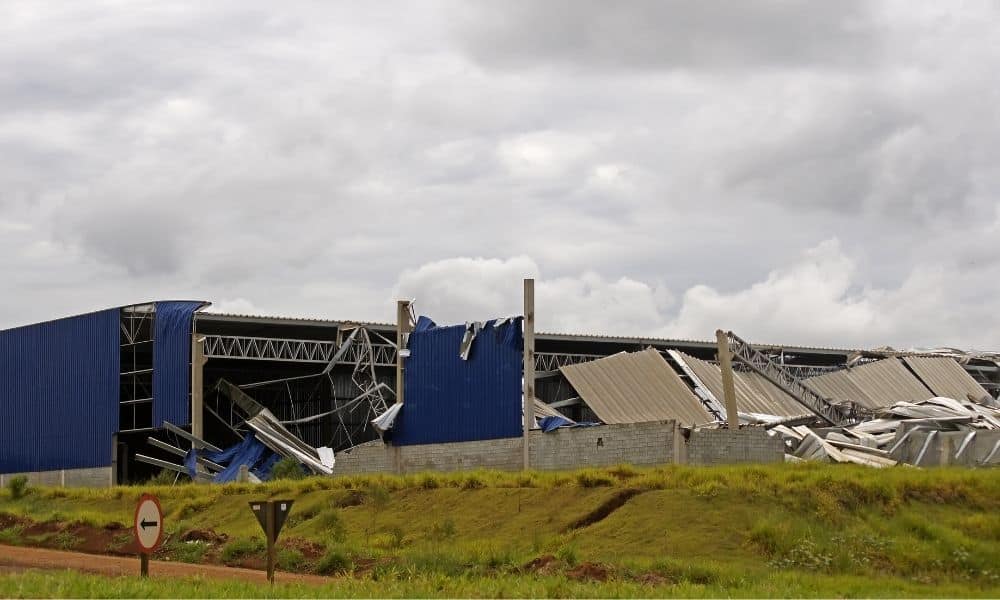 Simply put, commercial demolition is the elimination of a commercial building or structure by tearing it down. That can involve bulldozers, implosions, or simply taking it apart piece by piece. Junk Man can answer your questions with this commercial demolition FAQ.
"Who can do this for me?"
Not just anyone. Your demolition contractor should be accredited by a program like the EPA's Model Accreditation Plan (MAP), especially if the building in question contains asbestos. Junk Man is the premier option for Las Vegas demolition contractors; we've got inside knowledge about how to tear down buildings safely and efficiently.
"When does a building need to be demolished?"
If it's no longer safe to occupy due to hazardous materials like lead and asbestos, demolition is a safer option than trying to weed out the asbestos yourself. Buildings often get demolished for the sake of the environment outside and the people working inside.
"What if I don't want the whole building destroyed?"
Interior demolitions exist, too! If you're completely renovating the inside of your building, a demolitionist can clear out the whole interior so you've got a fresh start. Junk Man's experts can knock out entire walls if you're just looking for a new floor plan.
"Can I salvage any of the building material?"
Ask about deconstruction. It's a slower, more meticulous form of demolition that involves taking the building apart piece by piece. While traditional demolition also saves a great deal of building materials, much of it becomes aggregate material for future projects. Deconstruction allows you to take more intact pieces away for reuse.
"Is demolition bad for the environment?"
You may see all that dust being kicked up and think it's dirtying the air, but demolitionists actually act on behalf of the environment. Buildings that contain too many hazardous materials need to go! Junk Man's demolition experts preserve the land on which those structures were built and make recycling of materials easy for you.
When it's time to gut or tear a commercial building down, give Junk Man a call. Our Las Vegas demolition contractors are experts in safe, effective, environmentally conscious demolition and junk removal. We can answer any questions you've got; keep this commercial demolition FAQ in mind as you begin the process.