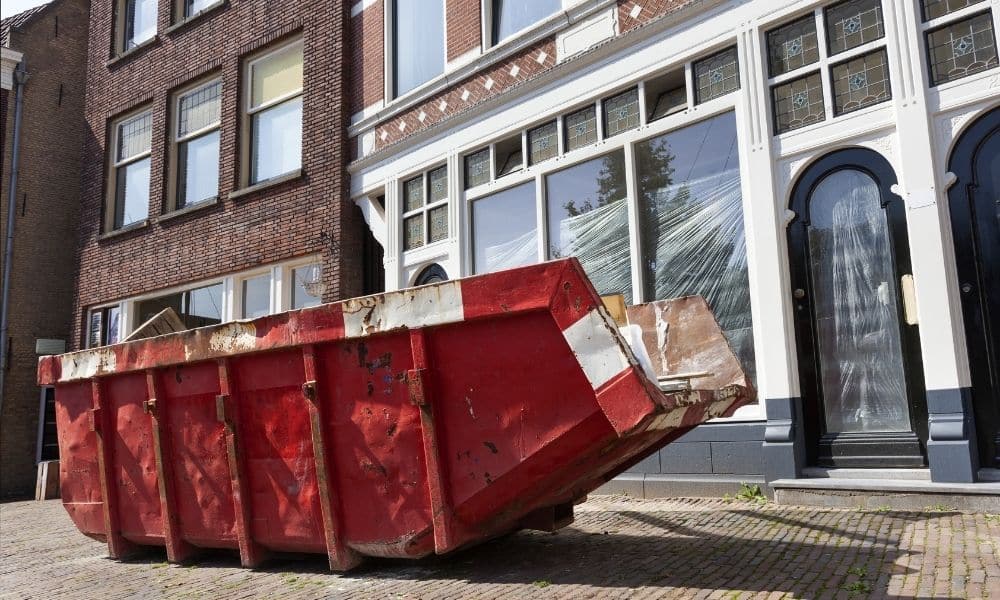 When deciding whether to throw your project debris into the regular garbage or to rent a dumpster or mini bin, take a good look at your standard trash bags. What's going to fit in them? Imagine yourself lifting a full bag. If your junk is going to tear apart a garbage bag, it's time to think about renting a dumpster. When regular garbage disposal won't cut it, rental dumpsters will be your best friend.
Type of Junk
Why do you have all this debris piling up? Whether it's the result of a home renovation or unfortunate weather damage, there's a lot to get rid of. If you're looking at big chunks of siding and drywall, think about renting a dumpster to dispose of it. Pieces of your home don't belong on the curb.
Before you rent that mini bin, though, look at what you have control over right away. Surely there are bits and pieces that will fit in a standard garbage bag. You can easily sweep up dust and smaller bits before you tackle the big pieces.
Amount of Junk
How extensive is the weather damage or home project? Junk Man's mini dumpster rental service in Las Vegas offers several sizes for all your dumpster needs. As you choose which size to rent, make sure to overestimate how much space you'll need. For example, if you think you can fit all the debris into a 10-yard dumpster but aren't sure, rent the 15-yard one just in case. You won't need to stress out about overfilling it.
Alternate Uses
Why not think about dumpsters before your renovation project is over? Mini bins aren't trash-only receptacles. While you're knocking down walls and putting in new cabinetry, temporarily stash your furniture in a mini bin to keep it out of the way.
Junk Man is also an environmentally friendly business! Feel free to toss recyclable items into the bin and feel better about your carbon footprint. After we take away your junk, we send it to a materials recovery facility that sorts and recycles your items so that you don't have to.
When regular garbage removal won't cut it, rental dumpsters will come to your aid. Turn your insurmountable pile of trash into a clean home and yard by calling our mini dumpster rental service in Las Vegas and entrusting us with your trash.