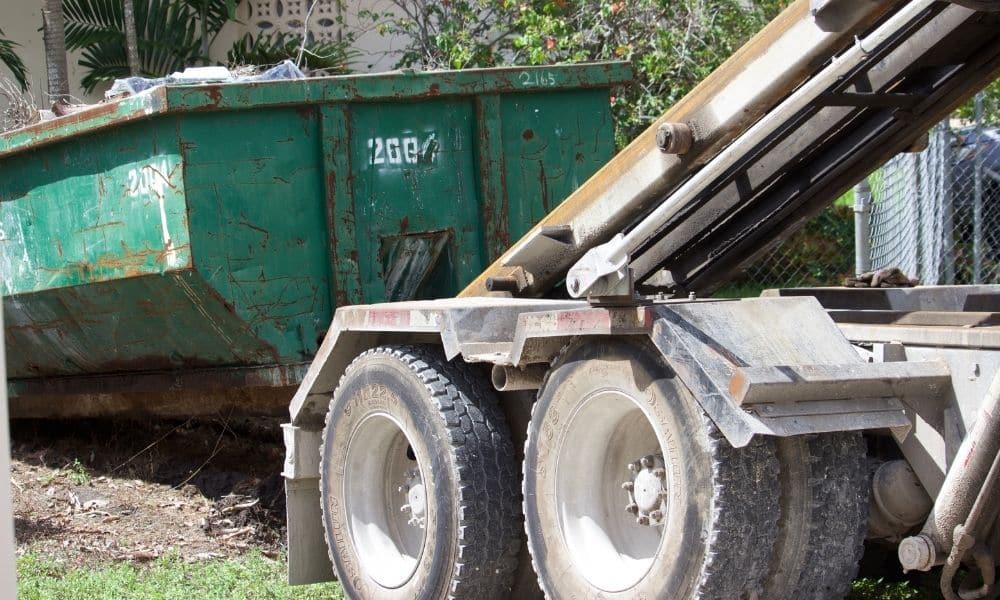 A roll-off dumpster is a little different than the common dumpster variety we know. Roll-offs and mini bins are often rectangular, while traditional dumpsters are more like cubes. Additionally, a roll-off dumpster doesn't have a lid like the classic ones. How can these differences benefit you? When do you need to rent a roll-off dumpster for your construction or demolition project? Find out here.
Medium-Sized Project Cleanup
Roll-off dumpsters are perfect for junk that's too bulky for your municipal waste company to handle but not substantial enough to require full-sized dumpsters. Plus, roll-offs and mini bins don't have lids, so it's not the end of the world if a few chair legs or tree branches poke out of the top. Just make sure you're not overfilling the bin. Consult our junk experts on the most strategic way to fill your roll-off dumpster.
Convenient Placement Needs
Due to their rectangular shape, roll-off dumpsters fit neatly in most driveways. If you're in a residential area with lots of foot traffic, a roll-off will stay largely out of everyone's way. JunkMan's mini dumpster rental in Las Vegas will bring the bin to you and place it conveniently in your driveway. There's no need to take up valuable space in the neighborhood!
Easy and Accessible Hauling
Your junk hauling service brings the mini bin or roll-off dumpster you rent to you. Forget the hassle of borrowing a friend's truck and avoid taking trips to the landfill yourself. If you enlist a mini dumpster rental in Las Vegas, you can breathe a sigh of relief. We do the heavy lifting and hauling for you, and your dumpster is practically right outside your door for extra convenience. You cross multiple items off your to-do list with a roll-off dumpster rental. We sort out recyclables, drive back and forth, and find recycling facilities for you.
Look to JunkMan for your construction and demolition needs for your post-project cleanup. Know when to haul junk away yourself and when you need to rent a roll-off dumpster and make the whole process easier. No matter how much trash and debris you have, our expertise and years of experience will help you get that post-construction junk out of your way.