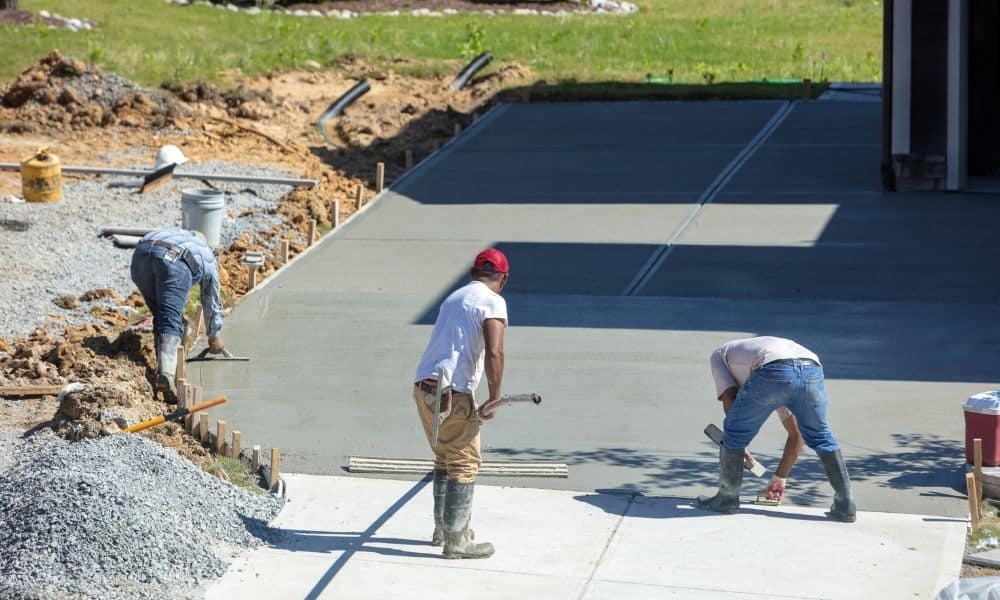 As the days get longer and the new year gets into full swing, your driveway may be the last thing on your mind. However, it's an essential part of your home and mandatory for any car owner. This year, give your exterior a makeover by installing a sturdy new driveway. Here's why 2022 is the perfect year to replace your driveway. Call Junk Man today!
Fix Winter Damage
Cold weather does a real number on driveways and sidewalks. When the weather warms up, you may see a beaten-up patch of pavement where you could've sworn your driveway was. The moisture from snow and rain seeps into the driveway, and when that liquid freezes, it expands and cracks the paving.
A Professional Finish
Before you head out to patch up the cracks yourself, think about how long it's been since you replaced your driveway. Continuous patching and little repairs won't last forever—in fact, they don't last nearly as long as a professional job. Why not start fresh this year? Get rid of the whole thing and enlist professional contractors to lay down a brand-new driveway. Call Junk Man's junk removal hauling services in Las Vegas to take those chunks of old driveway away.
Bump Up Curb Appeal
Even if you're not planning to sell your house, it's always nice to pretty it up. As the weather gets warmer, more folks will be out taking walks around the neighborhood. Make your residence a pleasant place to behold with a smooth new driveway. Regular maintenance shows off how proud you are of your abode!
A Smoother Transition
Pull seamlessly into your driveway from the road with a smooth, properly sealed driveway. Cracks, potholes, and other damage can do a number on your car if you're driving over them day after day. This year, commit to taking care of your home, your car, and your daily routine.
Let 2022 be a year of rejuvenation, inside and out. Take care of the exterior of your home just like you do the interior by revamping it every few years. This is why 2022 is the perfect year to replace your driveway—it's a fresh start and a responsible choice for any homeowner.