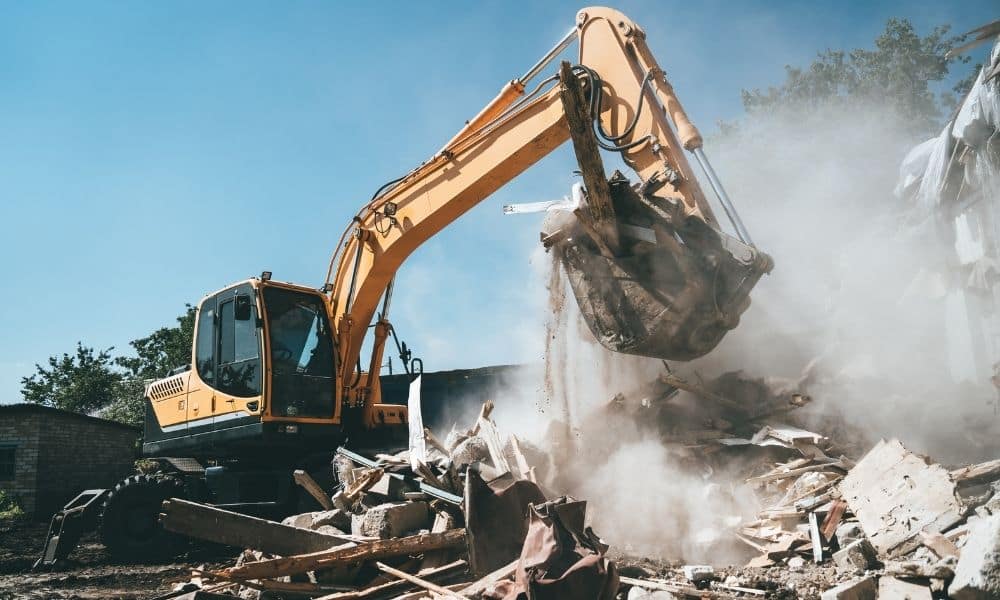 If you're looking at an edifice that you need to tear down, you might be excited at the prospect of taking dynamite to it yourself. However, professional contractors will get the job done more quickly and safely than you could on your own. Learn the advantages of hiring professional demolition contractors before you start ripping that structure down by yourself.
Increased Efficiency
Professional contractors have been doing their work for years. Junk Man's fencing in Las Vegas goes up quickly and protects the demolition site. Professionals can tear it down safely, too. No fumbling around or accidentally tearing down salvageable structures!
Safe Demolition
Professional contractors must adhere to Occupational Safety and Health Administration (OSHA) guidelines. They should know those regulations and guidelines by heart. With their hard hats, steel-toed boots, and years' worth of experience in safe demolition, the pros will get your job done safely.
Convenient Cleanup
One of the best parts of hiring a contractor is knowing that they'll clean up when they're done. And professionals are meticulous about their work! Once they tear down that structure or damaged area, your demolition contractors will clean up every speck of debris and haul it off for proper disposal.
Structural Integrity
If you're only tearing down part of a building, you'll want to be extra careful about what you rip down. You may not know exactly when to stop the demolition, but your contractors will. Before they demolish anything, they'll look at the entire structure and pinpoint which areas to bring down.
Environmental Consciousness
Do you know how to properly dispose of asbestos? What about fiberglass? Many building materials can kick up a mess in their environment. Junk Man's demolition contractors are eco-conscious and know how to get rid of debris without leaving a footprint.
Before you tear down any structure by yourself, call a professional contractor and talk them through your project. They'll have insider knowledge of the trade that wouldn't occur to you. Know the advantages of hiring professional demolition contractors and make the safe, quick, and efficient choice.