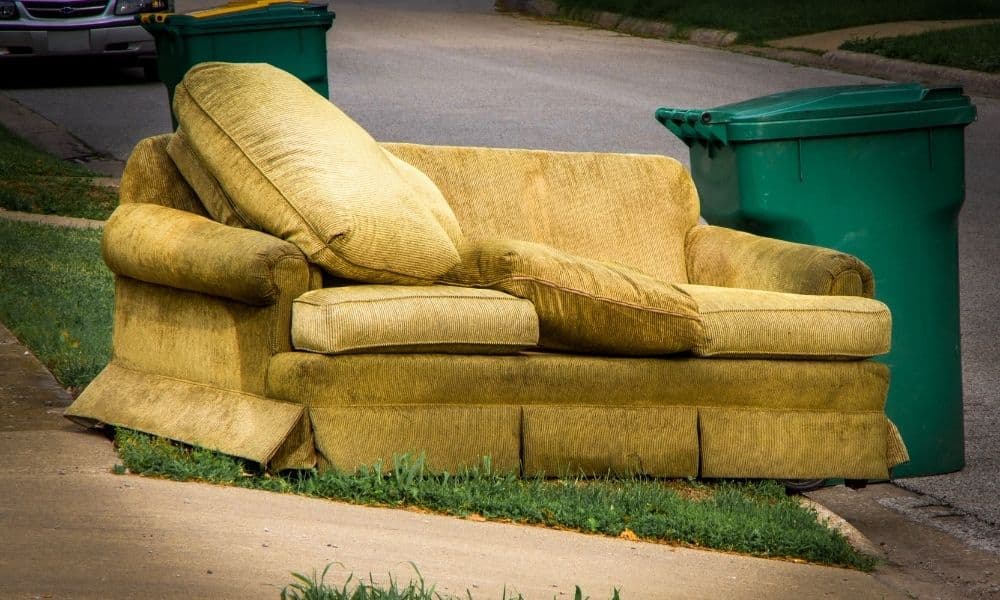 Redecorating a home is an exciting time for everyone—especially when new furnishings are involved! as They make the home feel fresher and cozier. However, how to get rid of old broken furniture is generally less fun for most homeowners. Wrestling worn-out couches and tables are tough to work, and once it's out it's not always clear what one should do with all the unwanted furniture. Depending on the condition, broken things can be mended and made useful enough for a thrifty family in need. For those really old pieces, however, the best solution is to find a way to dispose of it entirely.
Ways To Donate
Generally, one of the easiest ways to rid your home of unwanted furniture is to donate it. However, many resale stores put a limit on the types and sizes of items they will accept as many end up overstocked with bulky, used furniture that's hard to sell. Besides this, no resale stores will accept broken furniture; few businesses are interested in filling up their dumpsters too quickly.
Furniture that is still able to be repaired may find a new home with a neighbor or passerby, especially if the furniture is vintage. A collector in the area may want your items as a DIY project. However, most ordinary garbage companies will not pick up furniture left by the curb due to its size.
Dismantling Old Furniture
Size is the main component that makes furniture tough to get rid of. As mentioned, donation centers and household garbage collection companies aren't interested in becoming bogged down with broken and outdated furniture. For the serious DIYers, that means picking up a sledgehammer and going to work. How to get rid of old broken furniture by hand starts with reducing it to a size that's a little easier to manage.
Couches and chairs will need the upholstery and cushions removed and disposed of first. After that, the frame must be broken down into smallest pieces. For the most part, furniture doesn't contain materials different from anything else in a household, but it's still a good idea to check what trash is allowed by your service provider.
Junk Removal Services
If demolishing your ex-pit group sounds like more work than you bargained for, don't worry. A much simpler solution is at hand in the form of friendly local junk and debris removal businesses. Junk Man LLC is one such junk removal We specialize in junk hauling, Las Vegas local, and can remove any variety of debris, garbage, and most any unwanted material.
Simply call us anytime and tell us about the project. We arrive at your door with the right tools to get the job done. Either we'll carry out your old furniture for you or deliver a dumpster which you can fill at your leisure. When you're done, we'll pick it up and take care of disposal.